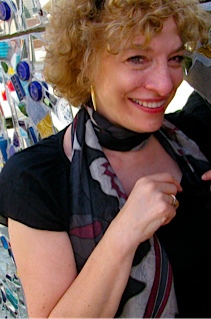 Welcome to my Blog, where I share thoughts about my process.
April 30, 2013
This scarf was painted a few weeks ago. I am currently working on another scarf with similar color and want to capture the wonderful whited out gray- almost like erasure.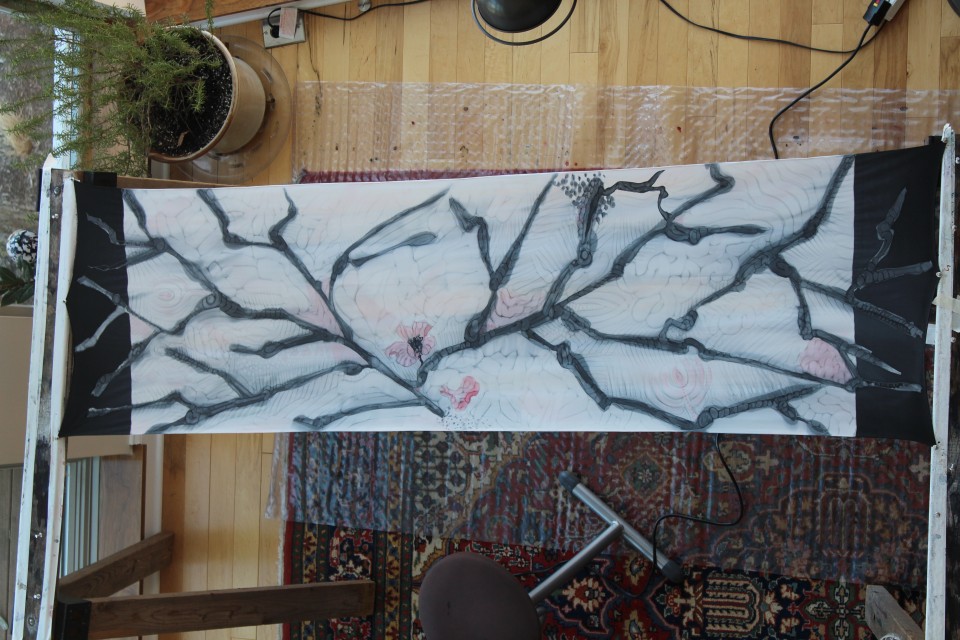 April 8, 2013
An interesting weekend of painting. I wanted to see if I could create drawn lines on the silk that would retain the black dye while "erasing" the edges. I used a combination of applying dye to get some pigment on the silk  and alcohol to move that tone around. It reminds me of working with charcoal.  The exciting part was that I had set out to paint a scarf for someone and had an image of it in my minds eye.  The image required me to figure out some new methods. I love and hate  to work not knowing what to do next. Once it started rolling the intuitive process came alive. Below is a detail of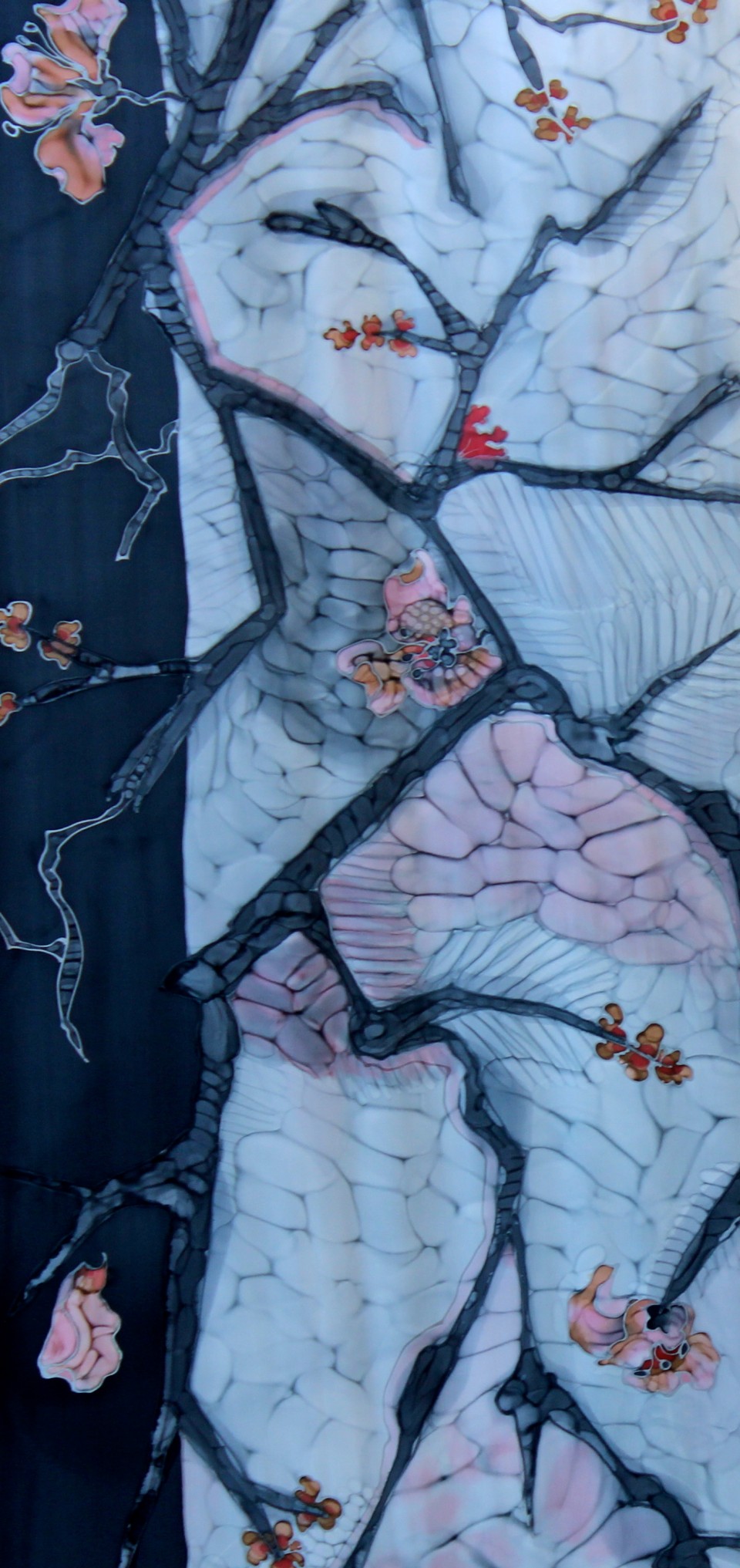 my second painting of the weekend.
June 5, 2012 I have been hatching a plan for some wall pieces. I'd like to do a show called "Off the Neck". My thoughts have evolved along these lines because when I do a scarf I am influenced by time constraints. On the one hand painting is painting and I do not stint on my attention or care depending on the purpose of the piece I am working on. But I do not allow myself to spend "whatever it takes" if I know it is a scarf as I could end up with too many thousand dollar scarves.  So I am looking for a better balance to my work life and suspect that will involve more pieces for the wall.  I love playing in my mind what these will look like. I painted a piece for my son's graduation from college that I think might be a  jumping off point. I used the qigong colors and  imagery for that small square and got excited about how it would look bigger and perhaps with either a figurative image or what I'll call a story floral.