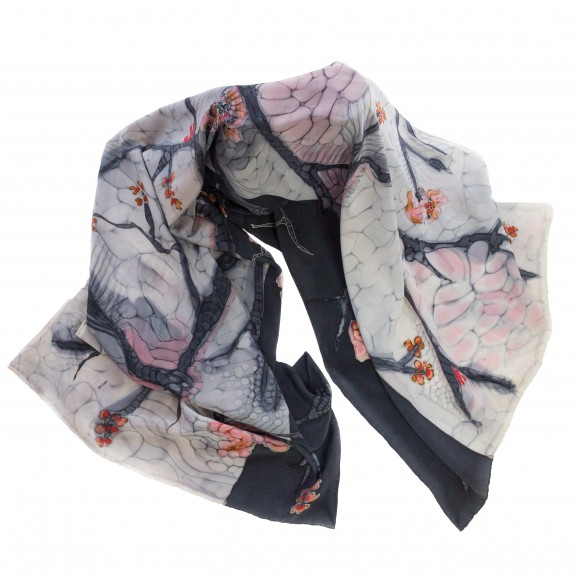 If you click on any image you can get a closer look. Another click will bring you even closer.

Please contact me for custom work if you don't see what you are looking for.  My silk paintings can also be found in museum stores across the United States, such as the Cleveland Museum of Art, The Museum of Art and Design, The Grand Rapids Museum of Art, The Toledo Museum of Art, The Renwick, The Madison Museum of Contemporary Art, Olana House, The Westmoreland, and others.
Skovsilk scarves are also available in galleries : The Dancing Sheep, Ginko, Changes, The Phoenix, Chris and Mary, and Heights Arts.  There is also a collection of scarves on Amazon.